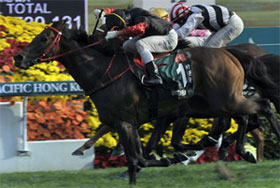 With traditional bets placed on domestic racing, you can either bet with the UK's bookies or go to the exchanges. Whether you are looking to arb or just to punt your chosen selection, these two options give you the opportunity to get the best prices on offer. Getting the very best price is what will make it profitable in the long run.
International horse racing opens up a third market, the foreign pari-mutuel pools, which can offer drastically different prices to the UK's bookmakers and exchanges. The pari-mutuel pools are just like the UK and Irish tote platforms, and in general are quite bad value in their actual returns. What can make the pari-mutuel pools appealing is the fact, that many foreign runners (meaning horses brought for the race from abroad and not local to the country hosting the racing event) end up being overlooked. Therefore you can get a much bigger price and an amazing value on these particular horses.
[view full article]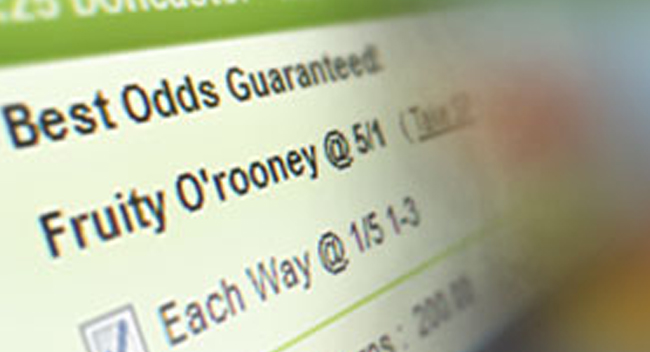 Under certain circumstances each-way bets can offer amazing value. Your bookmaker will love taking your £5 or £10 each-way bets on the Grand National, with 40 runners and 4 places on offer it's a great bet for the bookie, but choosing the right races makes all the difference and put's the bookie at a huge disadvantage.
In the national you've got 40 runners and only 4 places on offer so there's 1 in 10 chance of being placed. You want to be looking at races with ideally 8 runners or more to get 3 places paid, handicaps with 16 runners or more will pay 4 places but the greater chance of placing is with races with 8 – 10 runners but the most important factor that makes the bet profitable is having a short-priced favourite that is odds-on. As the bookmaker prices the race up purely on the win market and then offers either ¼ or 1/5 of the win odds depending on the race conditions this then creates creates a skewed place market for the bookmaker when there is such an heavy favourite in a race as they have to offer the specific industry place terms.
[view full article]
Todays Best In-Running Lays
Please wait.. Todays top rated In-Running selections are being loaded.
Bookie Promo Tweets
BetVictor

@BetVictor Wed Jul 23 17:09:57 2014

Huge advert in New York promoting New York City FC, who hope to announce signing of Frank Lampard tomorrow.

#NYCFC http://t.co/cjcjtcRaUv

Paddy Power

@paddypower Wed Jul 23 16:10:00 2014

Money back as a free bet if your horse comes 2nd or 3rd in the 6.05 Sandown!

#MBS http://t.co/dvPYwpLhvz

StanJames.com

@stanjames Wed Jul 23 16:09:29 2014

1. As the weekend approaches, what sport is on offer on Thursday? Find out...

http://t.co/kTGlIrU3rS

BetVictor

@BetVictor Wed Jul 23 11:35:37 2014

The Sun: Manchester City plan to offer Sergio Aguero a bumper new deal worth a minimum £52million to tie him to the Etihad until 2019

#MCFC

Paddy Power

@paddypower Tue Jul 22 18:04:00 2014

We'll refund single stakes on the 2nd & 3rd placed horses in the 8.20 at Ballinrobe as a free bet!

http://t.co/9F6IHjtVSQ

totepool

@totepool Tue Jul 22 16:15:16 2014

If you played and staked £5, your £5 free bet will be in your account shortly...

#BoredomBuster

William Hill Betting

@WillHillBet Tue Jul 22 11:56:13 2014

The winner of the

#EyeCatchingCourse

poll, with 23% of the votes, is Goodwood. 20 lucky winners have been credited with a £!0 free bet.

totepool

@totepool Tue Jul 22 11:00:12 2014

It's 1 week until Glorious Goodwood! Each day for the next 5 days, we'll be running a ticket competition - stay tuned!

#GoForGlory

totepool

@totepool Tue Jul 22 09:15:13 2014

Yesterday, we gave you all a free bet! Be here at 4pm for today's

#BoredomBuster

promotion...

StanJames.com

@stanjames Mon Jul 21 19:02:40 2014

BDO World Champ Stephen Bunting does a number on Peter Wright in his first ever PDC match! The competition just got a bit tougher..