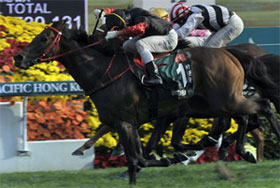 With traditional bets placed on domestic racing, you can either bet with the UK's bookies or go to the exchanges. Whether you are looking to arb or just to punt your chosen selection, these two options give you the opportunity to get the best prices on offer. Getting the very best price is what will make it profitable in the long run.
International horse racing opens up a third market, the foreign pari-mutuel pools, which can offer drastically different prices to the UK's bookmakers and exchanges. The pari-mutuel pools are just like the UK and Irish tote platforms, and in general are quite bad value in their actual returns. What can make the pari-mutuel pools appealing is the fact, that many foreign runners (meaning horses brought for the race from abroad and not local to the country hosting the racing event) end up being overlooked. Therefore you can get a much bigger price and an amazing value on these particular horses.
[view full article]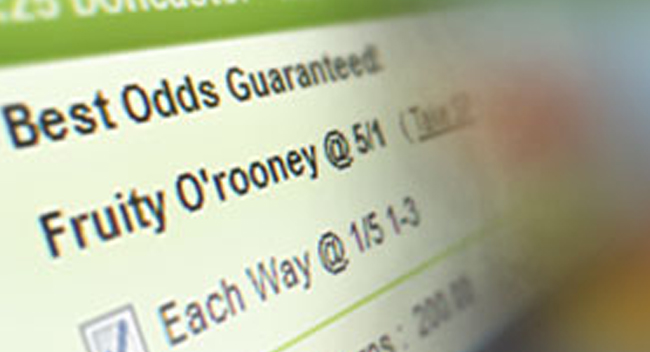 Under certain circumstances each-way bets can offer amazing value. Your bookmaker will love taking your £5 or £10 each-way bets on the Grand National, with 40 runners and 4 places on offer it's a great bet for the bookie, but choosing the right races makes all the difference and put's the bookie at a huge disadvantage.
In the national you've got 40 runners and only 4 places on offer so there's 1 in 10 chance of being placed. You want to be looking at races with ideally 8 runners or more to get 3 places paid, handicaps with 16 runners or more will pay 4 places but the greater chance of placing is with races with 8 – 10 runners but the most important factor that makes the bet profitable is having a short-priced favourite that is odds-on. As the bookmaker prices the race up purely on the win market and then offers either ¼ or 1/5 of the win odds depending on the race conditions this then creates creates a skewed place market for the bookmaker when there is such an heavy favourite in a race as they have to offer the specific industry place terms.
[view full article]
Todays Best In-Running Lays
Please wait.. Todays top rated In-Running selections are being loaded.